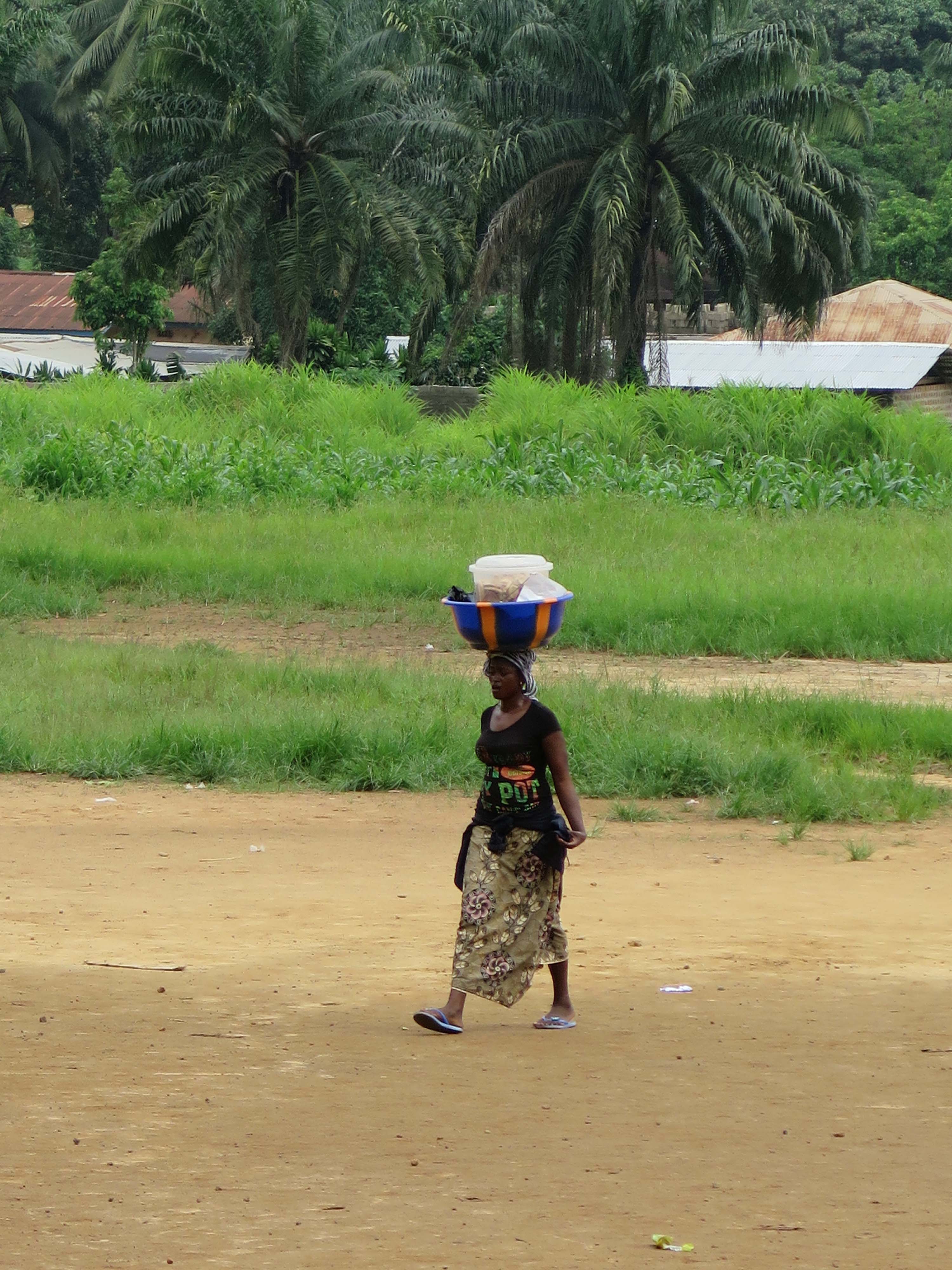 In 2014/15, Sierra Leone experienced the worst outbreak of Ebola the world has ever experienced. The President issued a 'Public State of Emergency', enforcing new laws and regulations to curb the outbreak, including banning public gatherings.
Many of the newly enforced regulations led to an increase in arrests (due to police taking advantage of the wide powers afforded to them) often for issues that were not illegal. AdvocAid provided a vital service in ensuring rights were maintained.
One such family we worked with during this epidemic, was the Kamara Family (name changed to protect identity), based on the outskirts of Songo in the Western Rural District of Sierra Leone.
The head of the family, Mr Kamara became ill in October 2014; he was taken by his son to Connaught Hospital, and was discharged three days later. Sadly, a few days later, Mr Kamara died.
During Ebola, new regulations were put in place regarding the reporting of deaths and disposal of bodies. Whilst Mr Kamara had not died of Ebola, the Kamara family followed procedures and immediately informed the area chief and constituent representative of Parliament.
A burial team came to collect Mr Kamara, and took him away. Subsequently, a second burial team arrived at the Kamara home. Upon finding no body there, military personnel were sent to the home and arrested Mrs Kamara, wife of the deceased, her daughter and grand-daughter. Whilst protesting that Mr Kamara had already been collected, their pleas fell upon deaf ears with officials instead believing they'd hidden the body.
Early in the Ebola outbreak, the hiding of bodies was a common problem, due to families wishing to bury their loved ones in traditional ways.
Mrs Kamara and her family were detained at Waterloo Police Station where AdvocAid's paralegal met and interviewed the three ladies. We were informed that the suspects were arrested for the alleged offences of riotous conduct, disorderly behaviour and absconding with a dead body.
AdvocAid's paralegal successfully advocated for bail on their behalf, referencing the severe lack of evidence linking them with the alleged offence of absconding with a corpse, as it was indeed a burial team that took the body away.
Bail was granted on the understanding that the Kamara family reported to Police station daily; the travel costs proved a severe financial burden for the family, having lost the main householder earner.
Again, AdvocAid successfully intervened, pleading with the Investigating Officer to consider their financial plight, which was duly listened to.
This story of the Kamara Family was sadly not a one off during the Ebola outbreak. AdvocAid worked tirelessly to represent women, and in some cases men, negatively affected by the Public State of Emergency. This included lobbying for the release of eight Kono residents, detained and held without charge for nearly six months.