Donate to one of our projects today!
To support one of our projects, please click on your chosen heading to donate through Global Giving. Thank you!
Over half the people in Sierra Leone's prisons have not been convicted of a crime, but languish behind bars for months or years awaiting trial. AdvocAid offers holistic legal services for female detainees who are particularly vulnerable in this weak system. With your support, we will raise awareness about legal rights through popular media, and our paralegals and lawyers will provide some of the country's most marginalised women and girls with access to justice to ensure their rights are upheld.
Donate
AdvocAid wants to empower marginalised female ex-detainees who may otherwise become further impoverished and who risk discrimination and violence after their release from detention. It is our aim to ensure that these women are equipped to transform their lives by giving start-up support and membership of our post-prison support group, the Go Bifo Women (meaning 'moving forward' in Krio).
Donate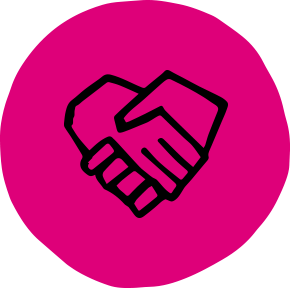 Police cells in Sierra Leone are poorly equipped and often almost uninhabitable. Correctional Centres are slightly better, but women can be imprisoned for years on end with poor access to sanitary items and appropriate medication, and many do not receive visits from family members at all. AdvocAid seeks to allow women to preserve their dignity and obtain new skills while in detention by providing education, counselling and welfare support.
Donate
Make a regular gift or one off donation to AdvocAid
AdvocAid relies on generous private sponsors to continue providing vital legal services to women and girls.
You can both make one off donations and become a regular supporter of our work. On GlobalGiving you simply choose between a one time and monthly recurring donation. By making a regular gift to AdvocAid, you'll help us to better plan for our future, and offer long term support to women like MK, Fatmata and Favour.
If your donation is eligible for tax relief or gift aid, please don't forget to tick the box, and ensure your donation can go even further. Your donation will be processed safely and securely, and you can check the progress of your chosen project every three months through our Global Giving project reports.
You can also transfer your donation directly to our bank account and same time and fees. Please get in touch with us if you would like to donate above $250.