In 2016, AdvocAid is proudly celebrating 10 years of providing access to justice.
Founded by four volunteers in 2006, we have evolved to become a 36 (wo)man strong team delivering free legal aid and education programmes across ten of Sierra Leone's major towns.
From the beginning, AdvocAid has provided critical legal assistance to 3,634 women – that's one woman supported every day for the past 10 years!* 
These women would have had no representation or access to legal education without our help. Some would have remained on death row as innocent women. Read about the endemic issues facing women in Sierra Leone.
This achievement over the past decade, has been dependent on stable funding and innovative partnerships – two things we continue to need. As many post-Ebola funds are diverted to health and education, securing funding for legal aid is increasingly difficult, which is why we're asking for your support.
Please make your donation to our 10 Year Anniversary Appeal today!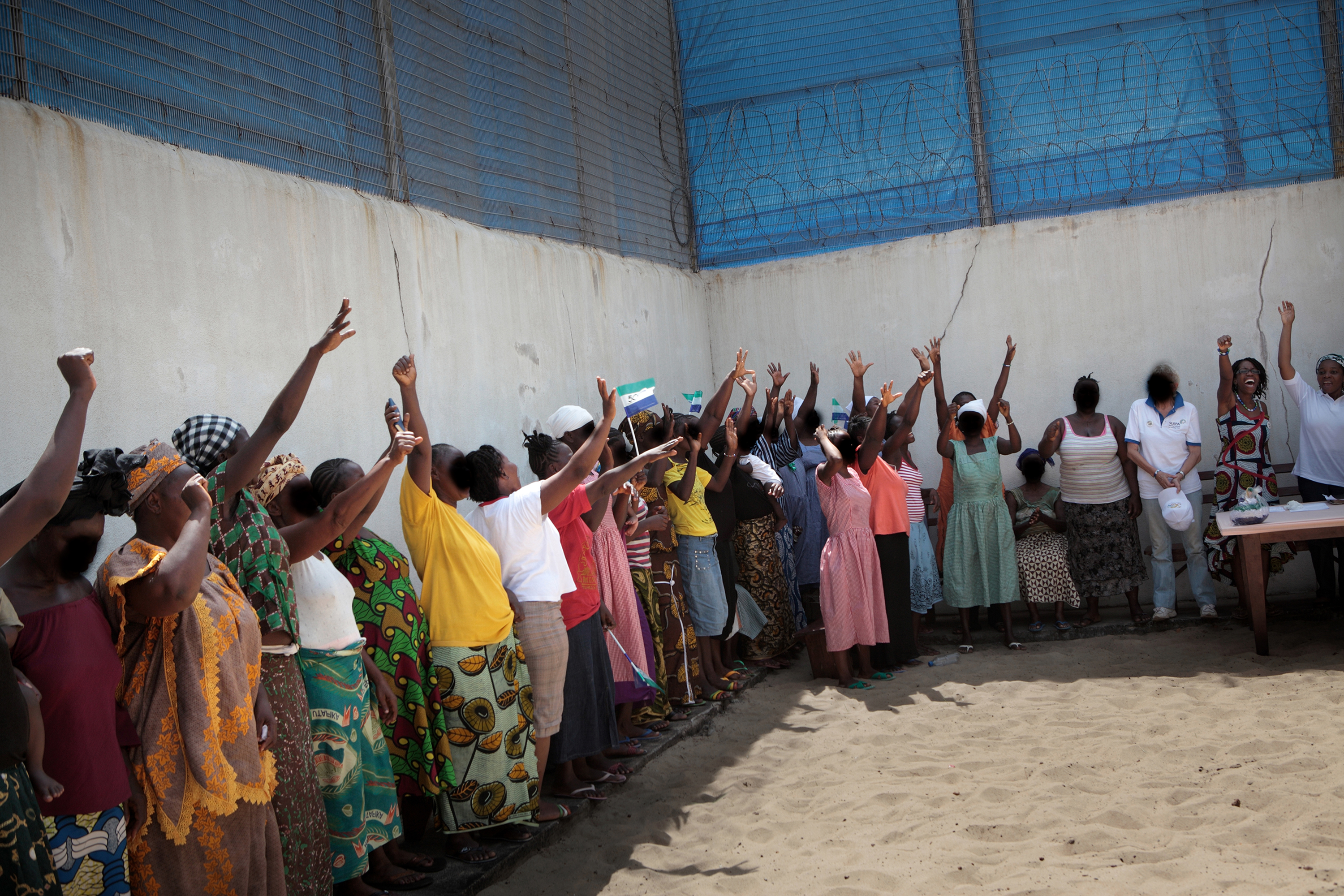 With your support, we will celebrate our achievements throughout 2016 and deliver a number of legacy projects in Sierra Leone. These will include:
10 Year Celebrations
Establishing a Legal Aid Fund, to secure the required funding to invest in our Paralegals and Duty Counsel Lawyers over the coming year, so we can continue to work with women like Favour and Isatu
Painting legal education murals on the walls of five prisons across the country, to teach women about their legal rights once arrested and the Bangkok Rules (minimum standards of the treatment of women in prison)
Holding a number of anniversary events over the year, including:

Celebration events in a number of Correctional Centre's – these will involve distributing welfare items to the women, and bringing music and dancing within the prison walls. This will help to make these women feel valuable, important and part of the AdvocAid fambul.
Celebrations with the women from our "Go Bifo" ex-inmate group, giving these women hope that there is life after prison.
A Gala Fundraising Dinner in Freetown and London (please just let us know if you'd like to get involved!)
The production of a new short video depicting AdvocAid's work, including our achievements over the past 10 years, how we work and stories from some of the women we have worked with. This video will be used online and at events, to promote AdvocAid's work and highlight the challenges that continue to confront Sierra Leone's justice system
Please donate to our Anniversary Appeal to help us achieve these 10 Year Celebrations 
Throughout the year we'll be celebrating AdvocAid's incredible staff, leadership and volunteers, going back through the archives of clients supported to tell their stories, and celebrating all that we've achieved to educate, empower and provide access to justice for women and girls.
We look forward to taking you on the journey with us! Please check back here throughout the year for more information, and engage with our story on Facebook and Twitter using #AdvocAid10
Thank you for donating to our work today.
*This figure covers our legal aid alone – in addition, we have assisted thousands more women with educational outreach programmes, welfare packages and post-detention support