AdvocAid fundamentally believes that girls and women in Sierra Leone deserve access to justice. We achieve this through one of our core components of work – the delivery of free legal aid. At AdvocAid, we have a team of paralegals and duty counsel lawyers across the country that provide girls and women with critical legal assistance and vital representation at the police station and in court, to ensure their human rights are met and upheld by the justice system.
This support is delivered from the point of detention at police station via legal assistance and intervention, all the way through to being represented in court by qualified lawyers. In addition, our staff may file appeals against conviction or sentence, overturning many unjust judgments. We have also filed complaints to the police, prison service or Human Rights Commission where a woman's rights are violated. We'll be the woman's constant point of liaison, ensuring she is represented every step of the way through the system.
In Sierra Leone, over half the people in jail have not been convicted of any crime. They should be considered innocent until proven guilty, but instead sit behind bars awaiting trial. Many languish in jail for months or even years, held on trumped-up charges that should be dismissed, unaware of their rights, unaware that they may be eligible for bail, and often unable to understand the language spoken in the courts.
Timap for Justice
One of the largest barriers to girls and women receiving legal assistance is poverty, making our free interventions all the more important. Find out more about the legal barriers in Sierra Leone.
AdvocAid also plays a key role in mobilising support for girls and women who may have been caught up in the legal system needlessly, and ensuring women are not held in pre-trial detention for months to years whilst their trials are ongoing. We'll assist with the bail process for example by contacting family members to stand as sureties, ensure no bribe is paid to police officers or court officials for bail, and we'll negotiate extensions for loans to be repaid (many women are detained for small debts) and will always ensure the best interests of the woman are first in mind.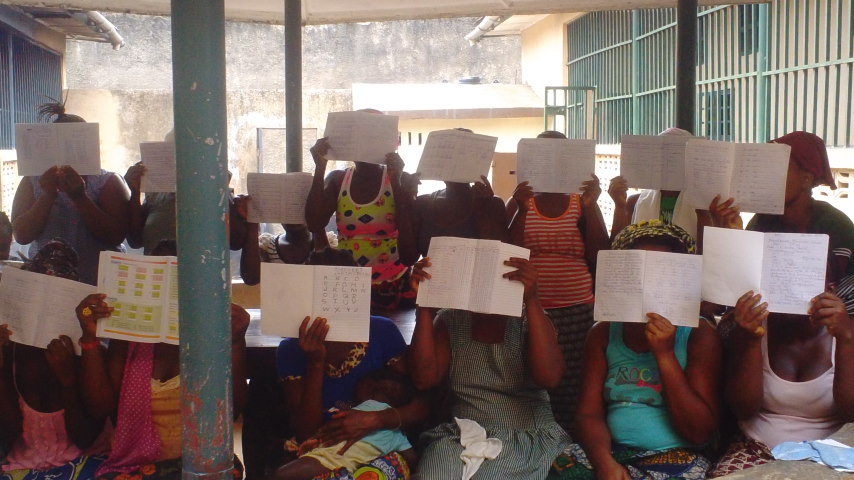 AdvocAid's paralegals live within the communities they serve, are well known, respected and have built strong working relationships with the police stations, correctional centres and courts in their locality. This ensures that our programmes are strongly integrated with institutional systems.
Our paralegals work closely with other grass roots organisations such as Centre for Accountability & Rule of Law (CARL), Access to Justice Makeni, Timap for Justice and Market Traders Associations to ensure we know of all women in need of legal intervention. Find out more about how we work and who our partners are. 
We believe in capacity building of the justice system, and so a key part of our work is mentoring and building the next generation of lawyers, particularly female lawyers. We regularly host internships and ran a successful externship scheme which we hope to continue. We are currently sponsoring a former extern and a paralegal at the Sierra Leone law school. Once they qualify as lawyers, they have committed to working for AdvocAid as junior lawyers.
Since our inception in 2006, we have learnt that a large barrier for women to accessing justice, is a severe lack of awareness around their rights. This creates huge vulnerability, with women pleading guilty as they don't know what it means, signing confessions they can't read and paying bribes for bail. We therefore invest a lot of time in rights awareness in Sierra Leone, to ensure women are better equipped to know and assert their legal and human rights. Learn about AdvocAid's rights awareness programmes.